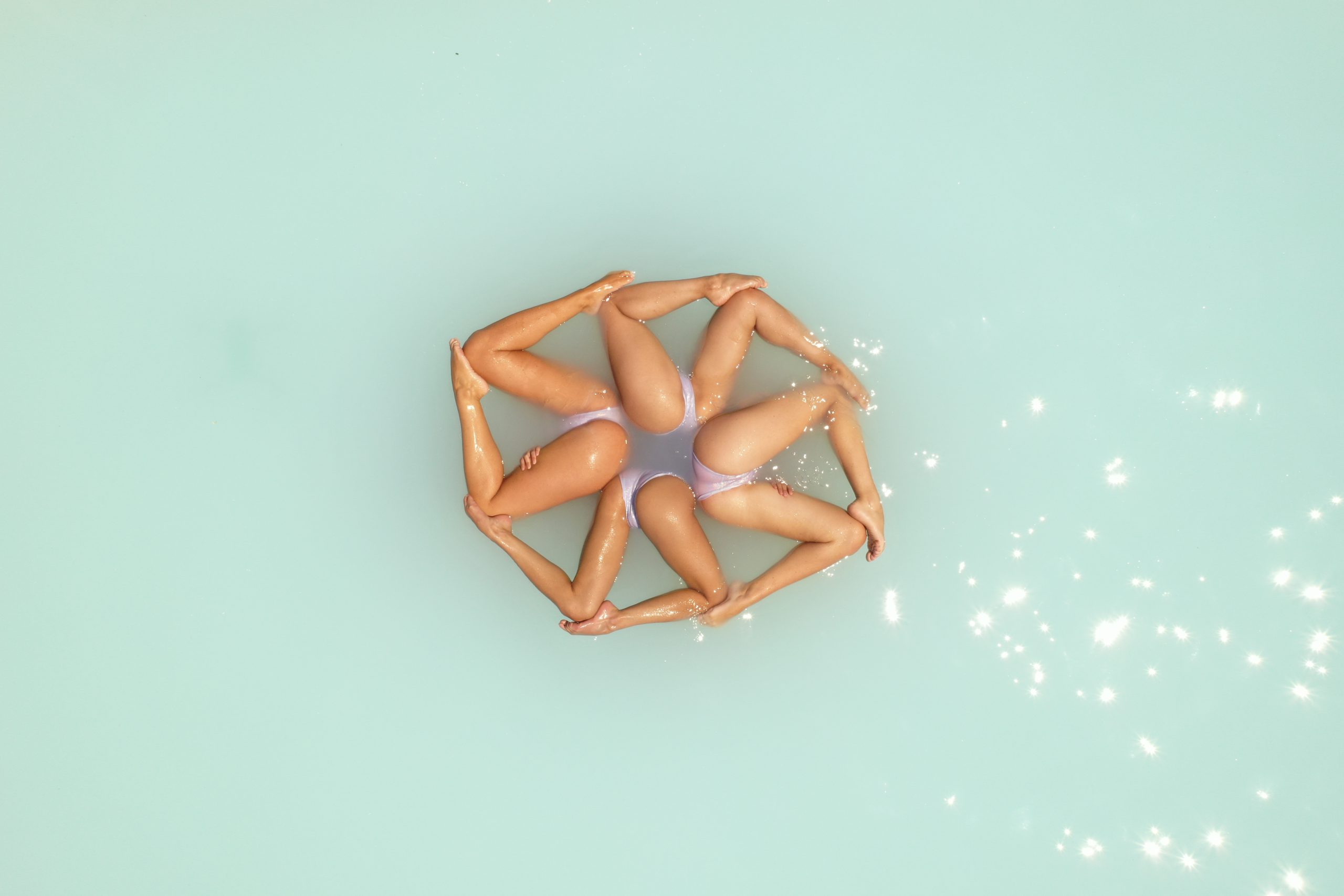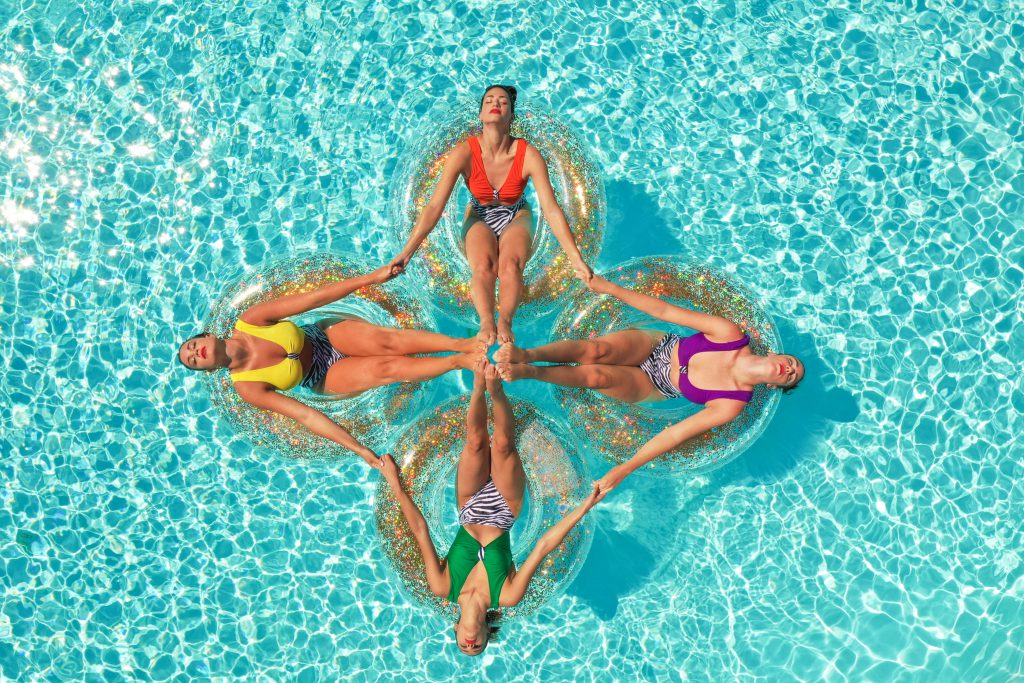 The photo shooting for the Crystal Waters hotel on the island Lefkada Island, was one of the happiest moments that we spend working on projects for the Naiads. It lasted three days and each day was special in it's own way.
The Crystal Waters hotel is outstanding, with all those large light blue pools and it's amazing facilities with an elegant aesthetic covered all with simplicity and minimalism. Exactly like Costas Spathis perspective and weal of expression.
It was our third collaboration, by that time, with Costas, but we believe it was the most significant one. The curved form of the pools, the total white seamless bottom, the perfectly shaped and placed sunbeds and Lefkada's amazing sun, where the base of a wonderful canvas where we were able to express our art.
The hotel owners were very kind and polite, and the give us their permition to experiment in their pools, giving us the ability to try new things and…
So, we filled a pool with numbers of inflatable toys and we stepped on some of them, we filled a pool with dozens of fruits and leaves and the most important was that we filled a pool with a white liquid an make it feel like the pool had white water.
Looking at that white pool, it felt like a painter is looking his white canvas. It might be empty for the moment, but it is very promising.
We, along with Costas, tried to re-find the body forms and silhouettes and work as it is our module. When you multiply a module/ body, you get thounds of possibilities of forms and shapes that could be created. As the bodies moved, the shilouettes reformed and the overall shape of the complex forms were constantly changed.Because of the synthesis of the liquid, you was able to see and capture, only the parts of the body who was floating. The water had no transparency, so the rest of the body you thought it had been disappeared in the white abys.  The sunburned bodies made a great contrast on the white liquid drawing and creating the shapes and forms that we wanted to make.
The outcome of that project, was truly impressive. Our photograph, took worldwide recognition and become viral and had been posted from account leaders of the contemporary art field.