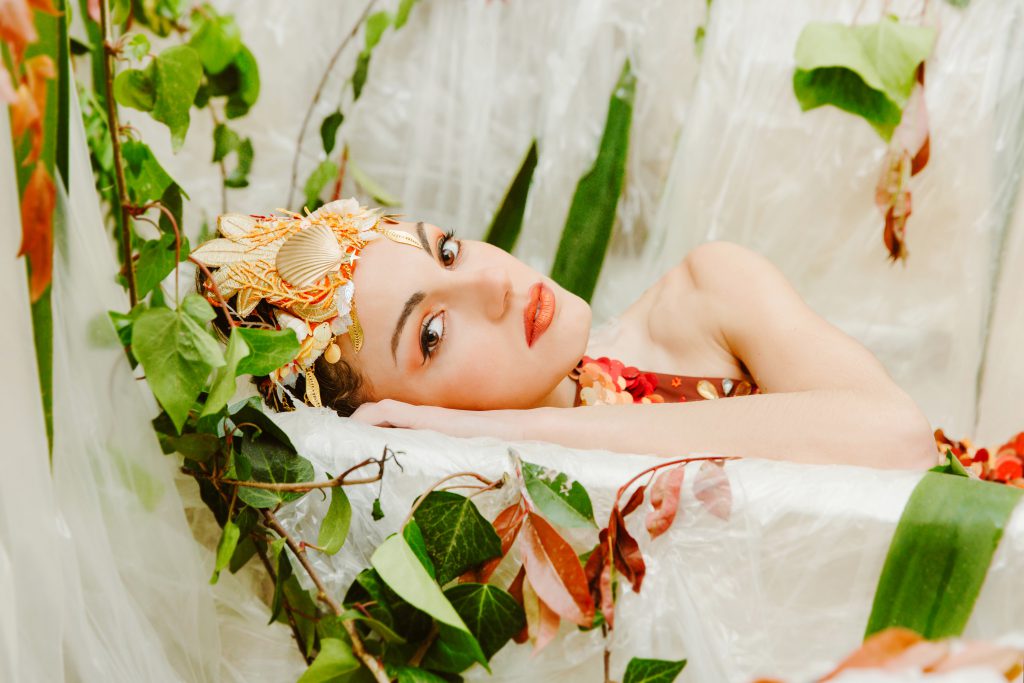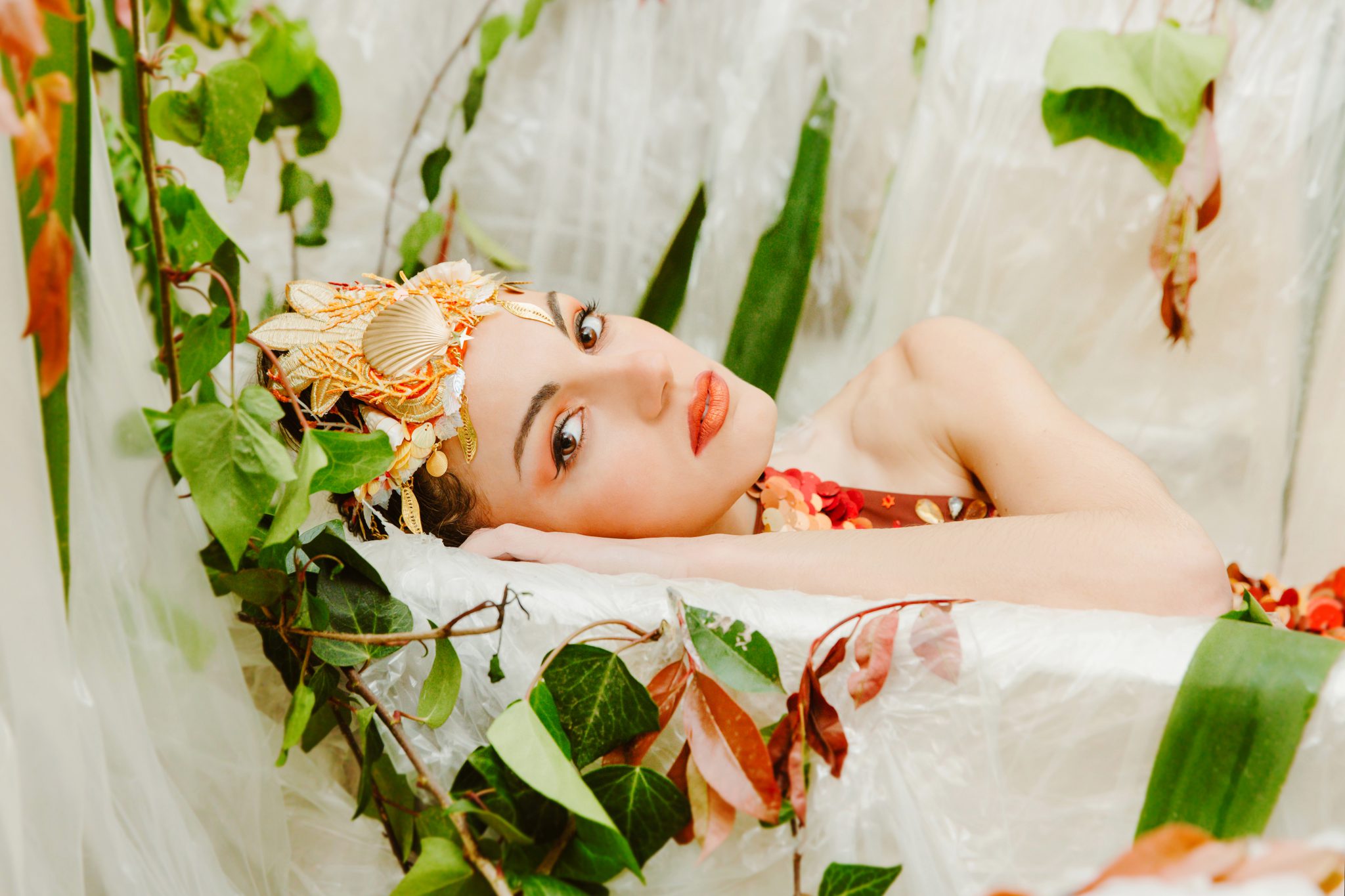 "It was a regular day in fairyland, when the mermaids dressed in all their finery, ruby red tails and emerald green scales and were captured diving into the milky white depths of their jungle bath."

 
Photographer: Stella Giakoumatou
Their surreal bathroom, that feels like it came out from a young girl's dream, was full of color, fantasy, flowers and greenery. 
This jungle habitat, houses the luxury tub where fantastical creatures bathe and frolic like queens, without a care in the world.
The scene was set on multi-layered plastic wrap that covered the bathtub, giving it a utopic, endless sense of no boundaries place. The flowers and the leaves covering, created an atmosphere that was a cross between thoughts of how a mermaid world on the bottom of the ocean would look like and memories of the images we've seen on Poison Ivy's Lab. 
The aspect we enjoyed most about the photoshoot, was the controversy of displaying our mermaids in that flowered covered heavenly bathtub and not on the deep blue sea we have used of.