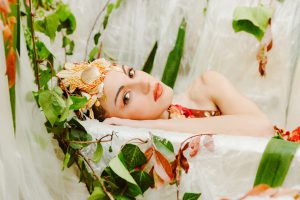 It was a regular day in fairyland, when the mermaids dressed in all their finery, ruby red tails and emerald green scales and were captured diving into the milky white depths of their jungle bath. Their surreal bathroom, that feels like it came out from a young girl's dream, was full of color, fantasy, flowers and greenery. This jungle habitat, houses the luxury tub where fantastical creatures bathe and frolic like queens, without a care in the world.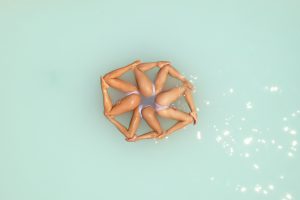 The Crystal Waters hotel is outstanding, with all those large light blue pools and it's amazing facilities with an elegant aesthetic covered all with simplicity and minimalism. Exactly like Costas Spathis perspective and weal of expression.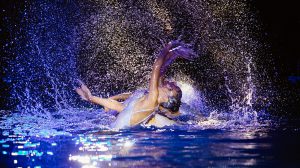 In corporates events, especially the multicultural ones, you will find different kind of people, from different nations, with different culture and beliefs, but that special day, all of them are on their bests and all of them have the same goal: to enjoy that party as much as possible. People is free, happy, celebrating and is our duty to make them feel more excitement and make sure that they too, will not forget that night.