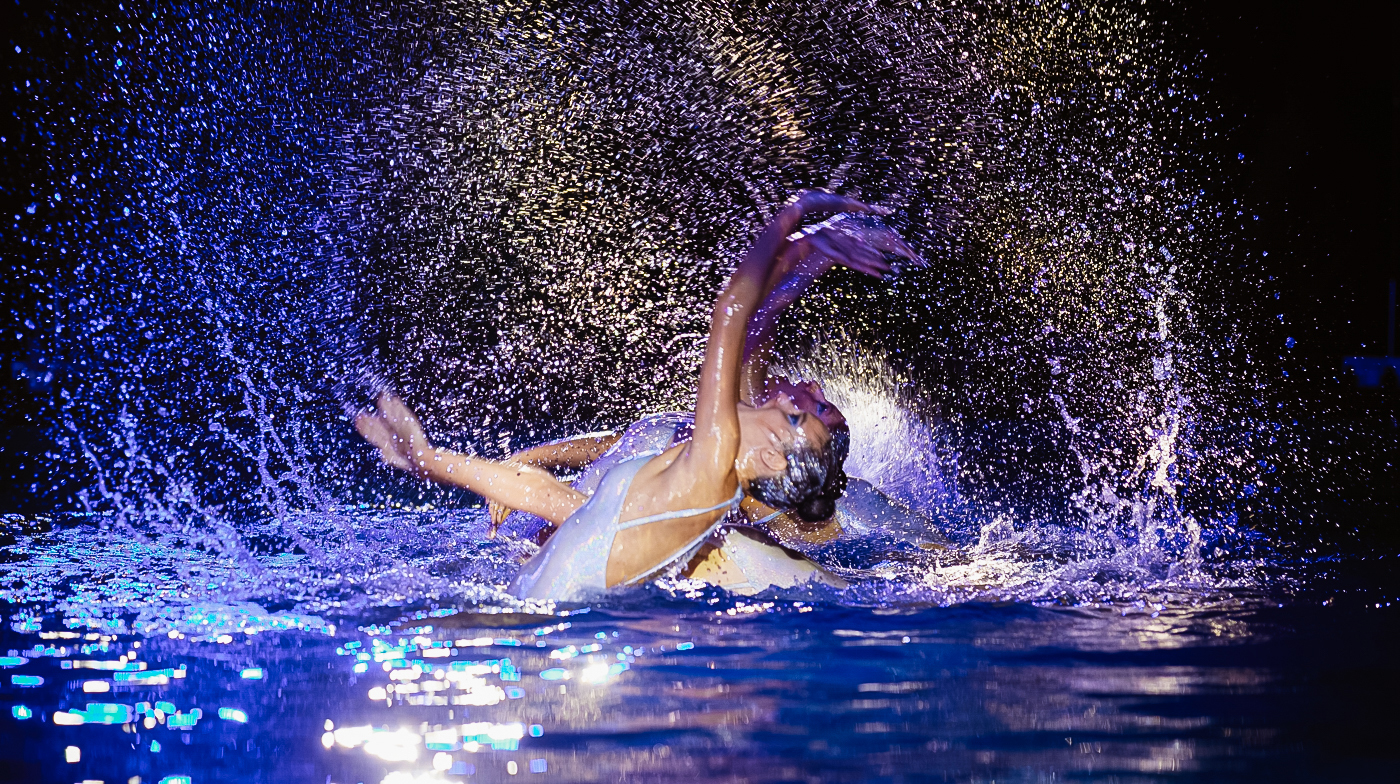 We absolutely love participating in corporate events and this in particular is so far, one of our favorites and by hart, one we will never forget.
"In corporates events, especially the multicultural ones, you will find different kind of people, from different nations, with different culture and beliefs, but that special day, all of them are on their bests and all of them have the same goal: to enjoy that party as much as possible. People is free, happy, celebrating and is our duty to make them feel more excitement and make sure that they too, will not forget that night."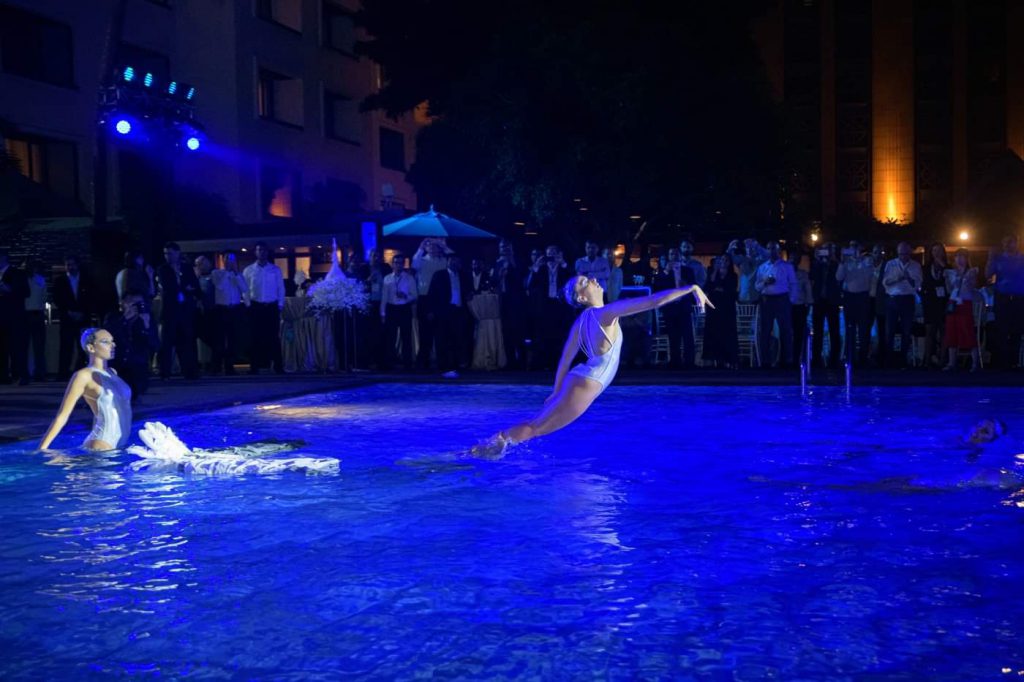 When Crayon Entertainment, requested us to participate at the two days CEO Meet of Indorama Ventures in firm's birth town, Bangkok, was one of our happiest days. We have been performed abroad before but not that far away from Greece and been called from those places meant a lot to us.
Crayon team informed us that in Bangkok haven't performed again a synchronised swimming show and that was something like an additional touch to our happiness and excitement. Therefor we wanted to present a magnificent performance that would captivate the audience.
The event held on Bangkok's five-star hotel Anantaria Siam. The venue itself was absolutely stunning, with a large pool, surrounded by palm trees, a stage at the side and a big dinning space.setting up some light effects in magenta and cyan colors Crayon created a dreamy atmosphere and made the perfect setup forour performance. Under the stary night and all those soft colors, a little bit after the guests arrived, our two mermaids appeared. They were seating at the shore moving harmonically and seducing everyone who was close by. After a while, when the music started and the lights went darker the Naiad, wearing an astonishing costume make her entrance as she walks closely among the audience. Naiad and mermaids now are among the guests performing both on land and finally in the water dazzling the guests and travelling them into an unreal world for as long the performance last.
In continuation of that wonderful night and little bit before the dinner began was the perfect moment for our second performance.While the guests were walking around talking to each other or simply enjoying the night, suddenly something like a poem would echoes to their ears. A poem that told them that they are part of their dreams and the next day, when they wake up, they will realize that what they felt was as surreal as being in a dream. A silver girl on a silver gown was now walking among them blowing silver star dust while another girl on another gown crossing the audience from the other side absorbing the glances of the audience and challenging them to follow. Simultaneal three swimmers appeared seating motionlessin the water on glitter tubes…
We are so grateful we 've been part of this event.  The hole event was so well planed that allowed us also to enjoy what we did. Both the client and the organizers were so kind and treat us with the best way.